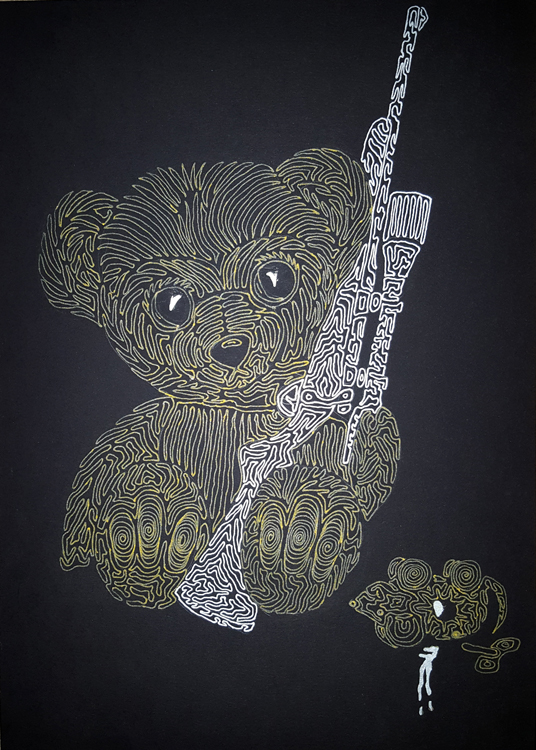 First kill for Teddy. Gel pen on black card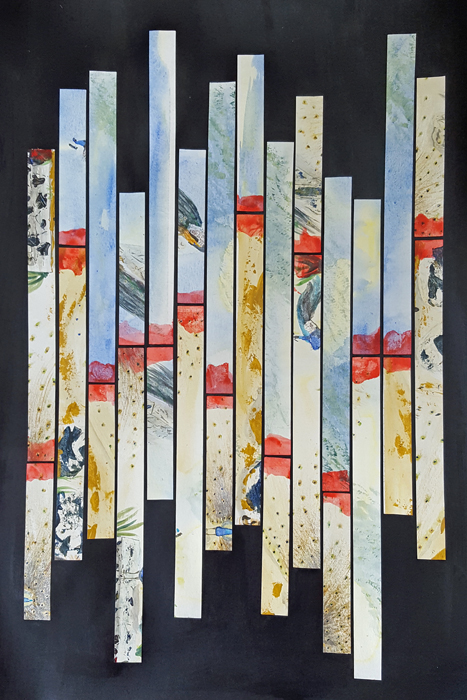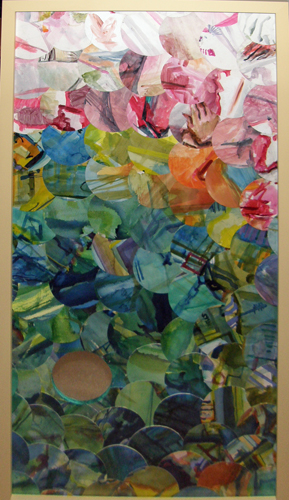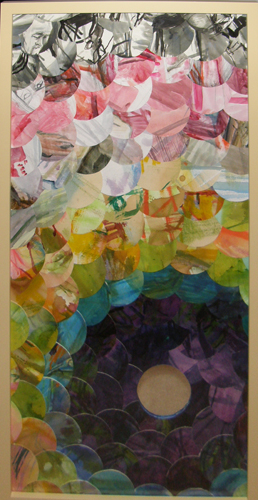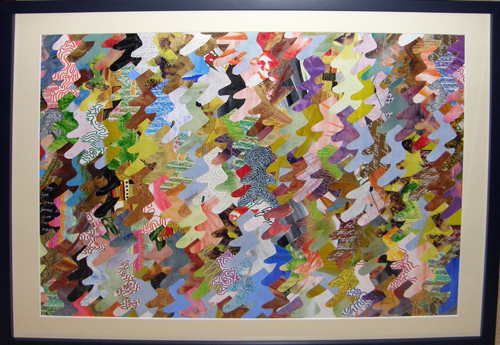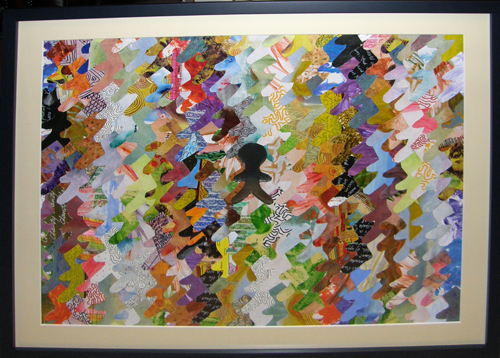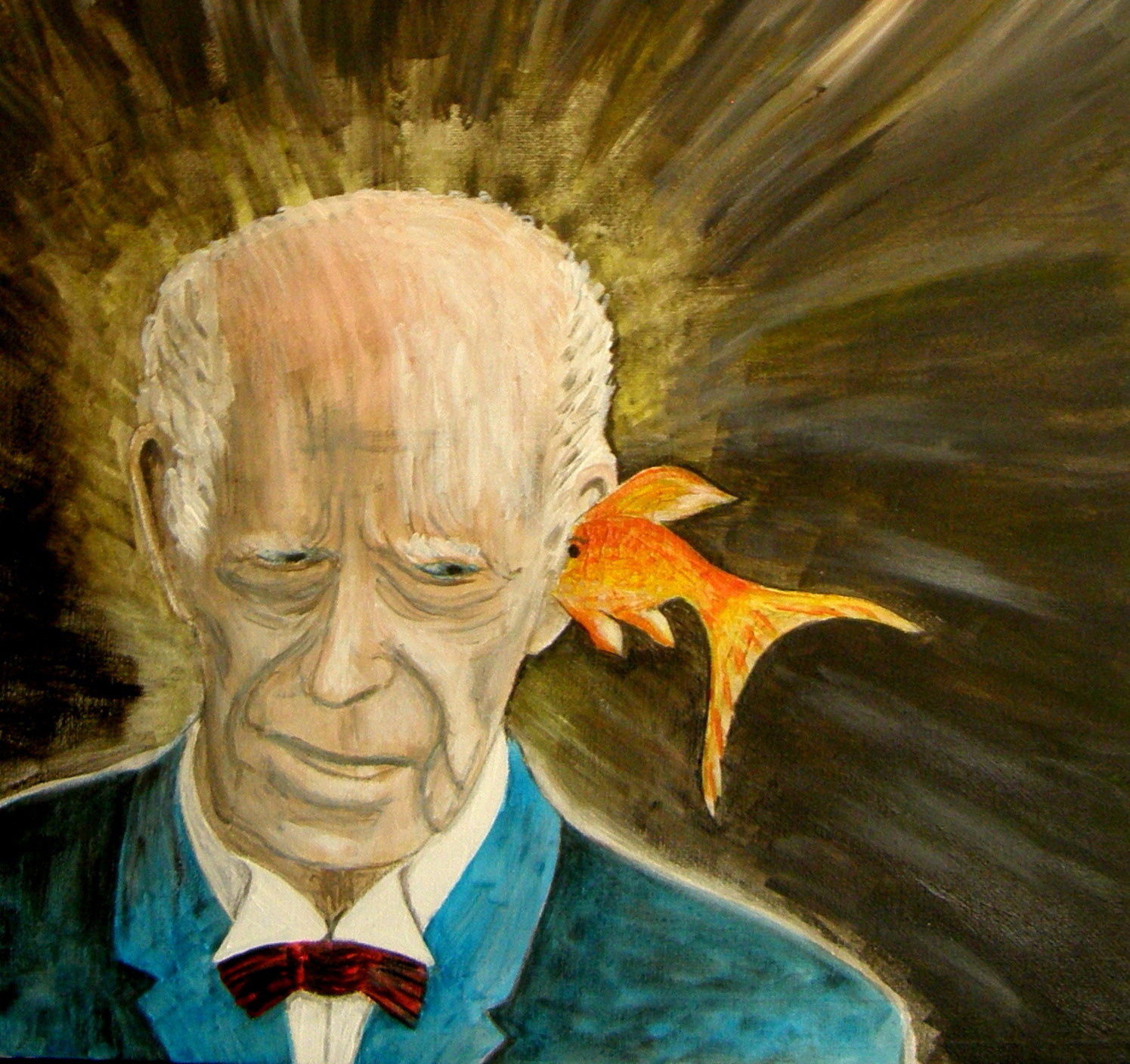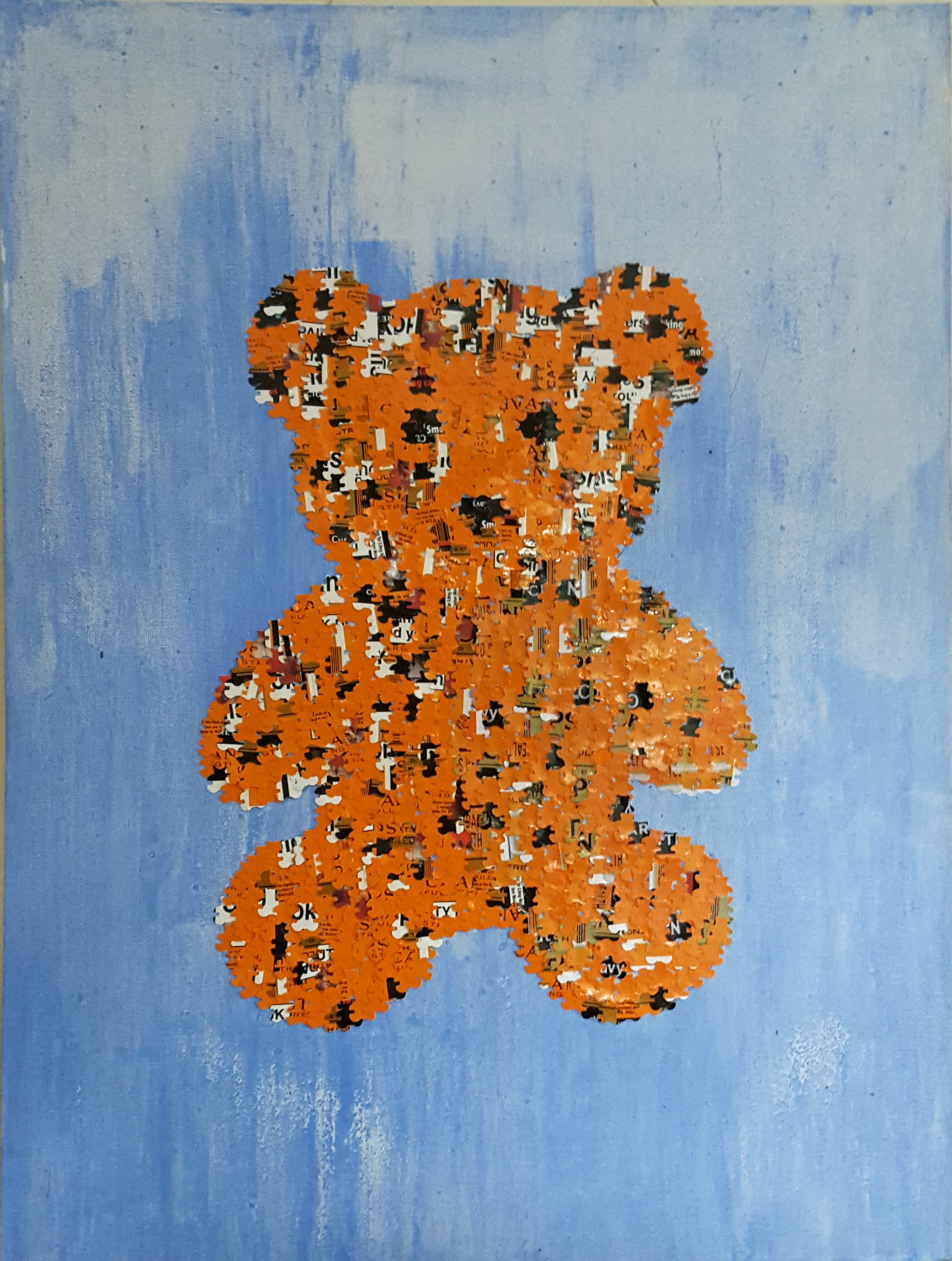 Teddy smokes when you smoke. 24"x18"

Capstan Full Strength cigarettes was withdrawn due to the plain wrapper legislation. Teddy is made from small Teddy shapes one cm high, each cut from Capstan Full Strength cigarette packets. Not a picture for a child's bedroom!

Windsor Castle: Curfew Tower Looking towards Garter Tower at Sunset. Permanent marker pen on card.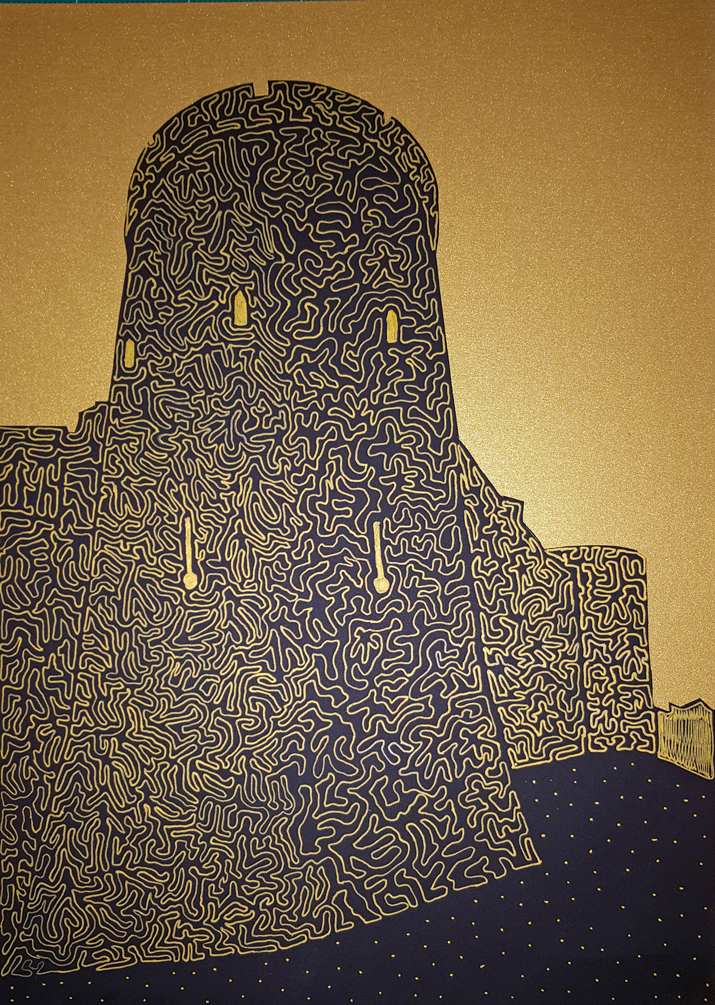 Windsor Castle: Curfew Tower looking towards Garter Tower at Sunrise. Permanent marker pen on card.

.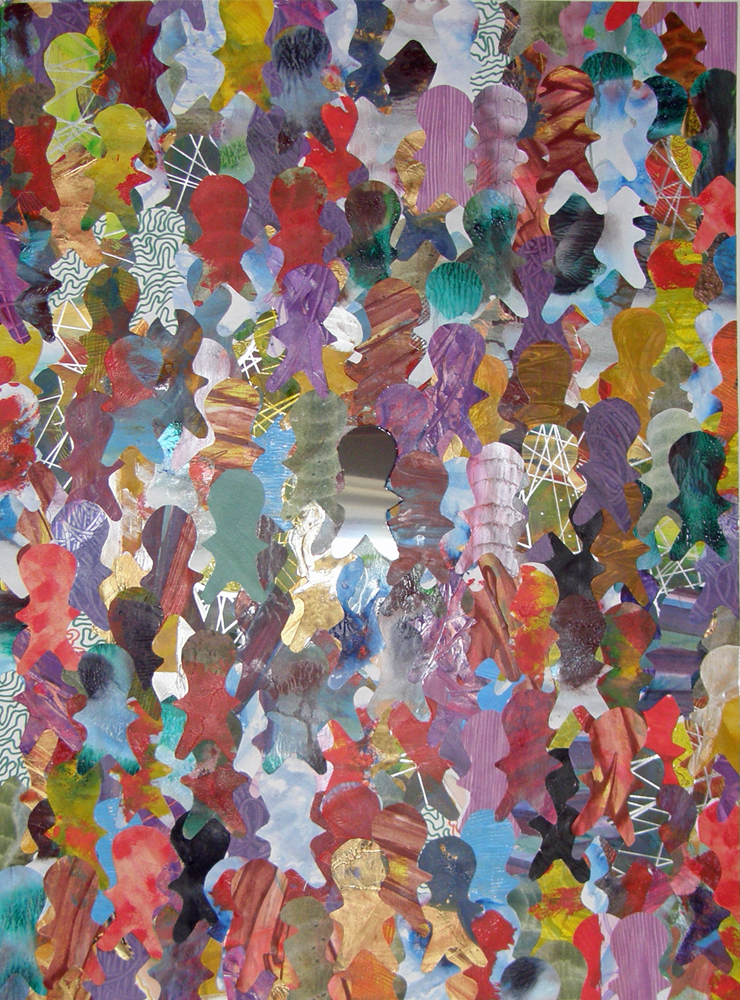 83x62cm. "Sometimes I find I lose my focus and sense of direction as the noise and pressures of life crashes around me like a storm; I look deep inside to re-find that focus." This work was made from 500 figures cut from discarded artwork from the last 15 years, and at the centre is the mirror to my soul. SOLD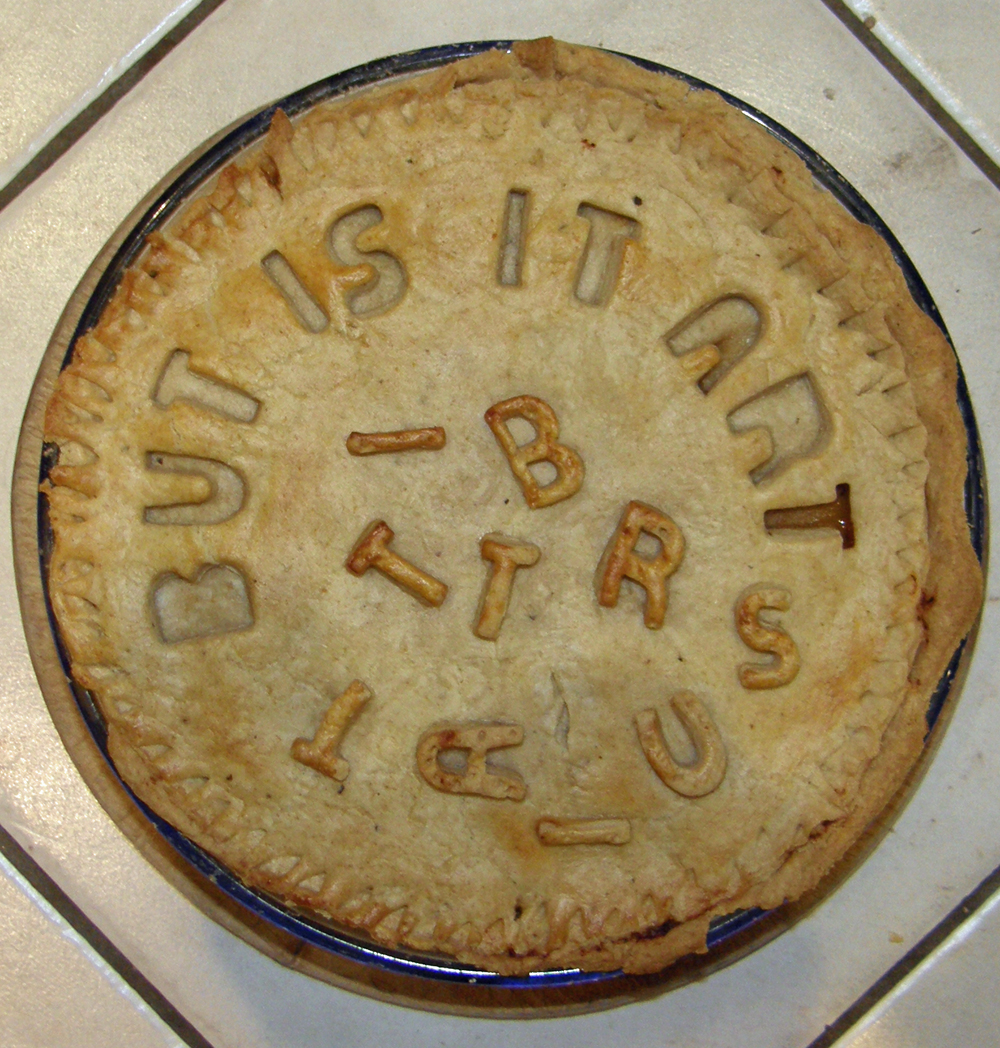 Baked pie (not for sale, already eaten) Commisions taken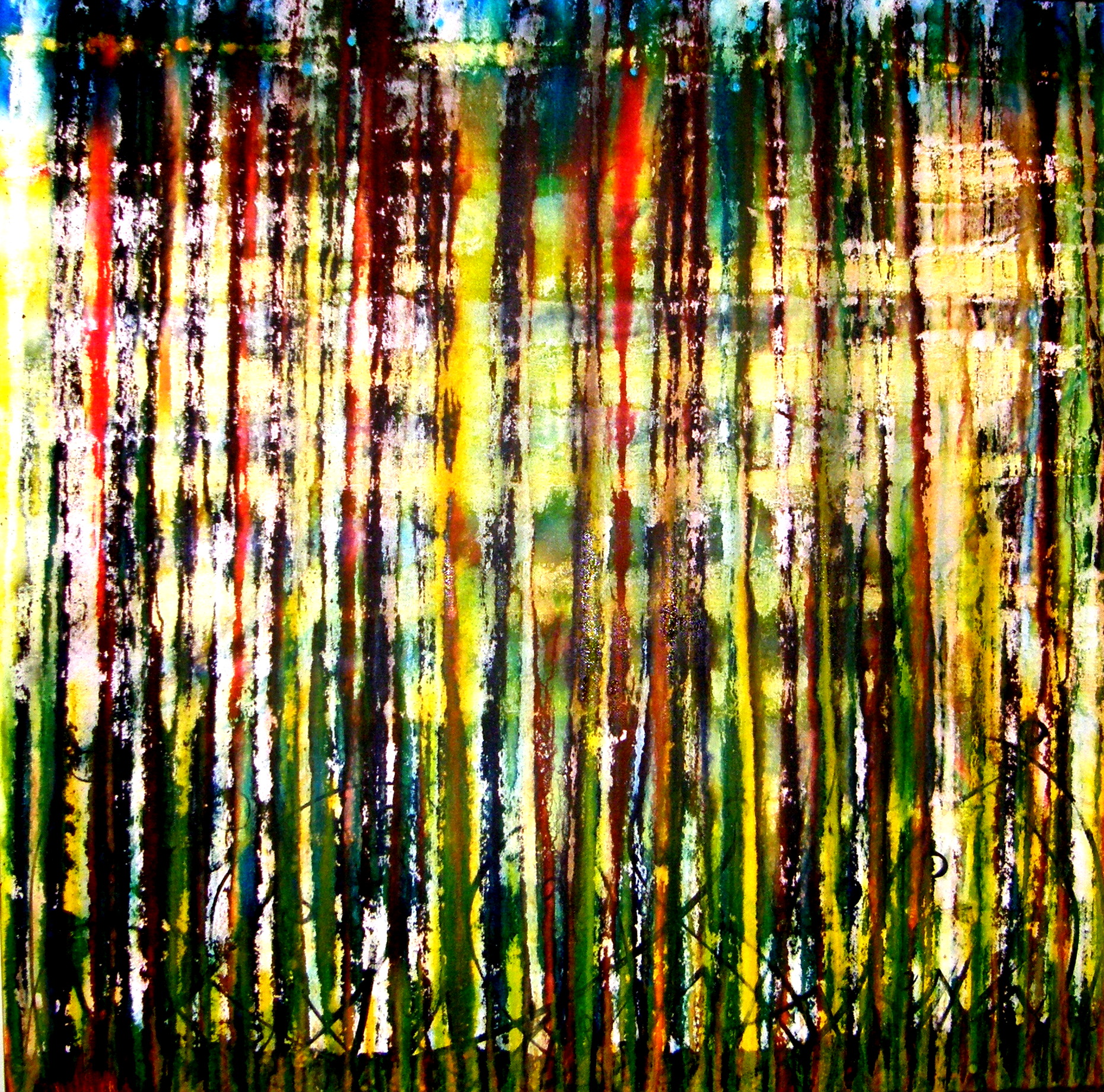 (Above) Extreme. 90cm square canvas block in acrylic paint and ink. A many layered painting. £800 Cards also available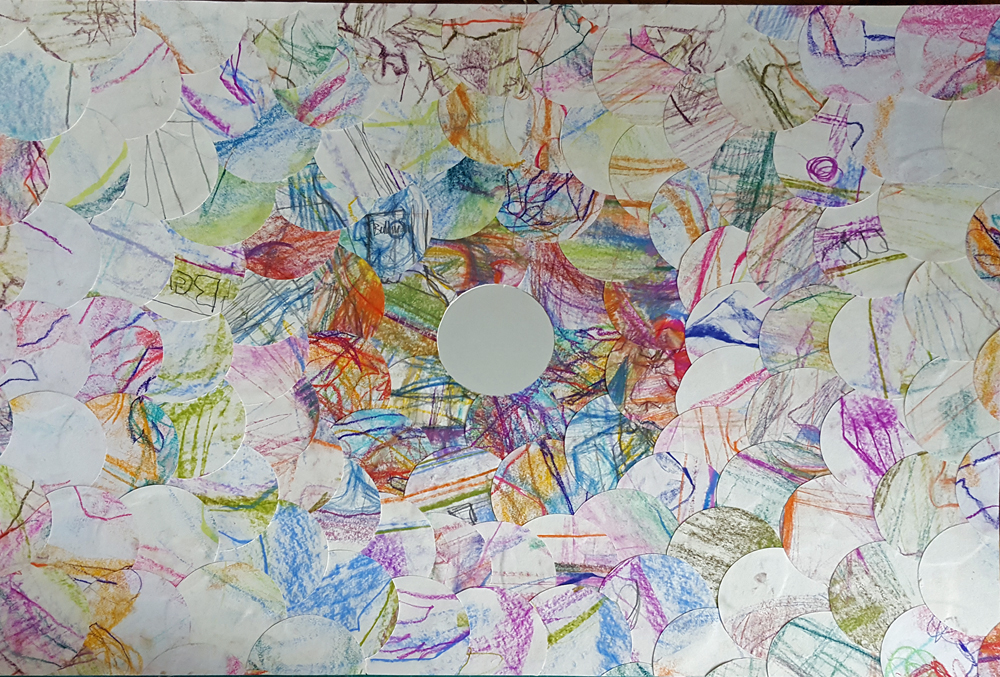 The Inner Story 33" x24" £400

This piece is made from recycling discarded sketches by Sue Relph, an approved recycling process. Susan Relph NDD ATD attended Liverpool College of Art from 1960 to 1965. The influence of this inspirational training promoted everlasting and very critical yet flexible study from life. Fifty years later, she continues this exploration in her artwork and in her teaching.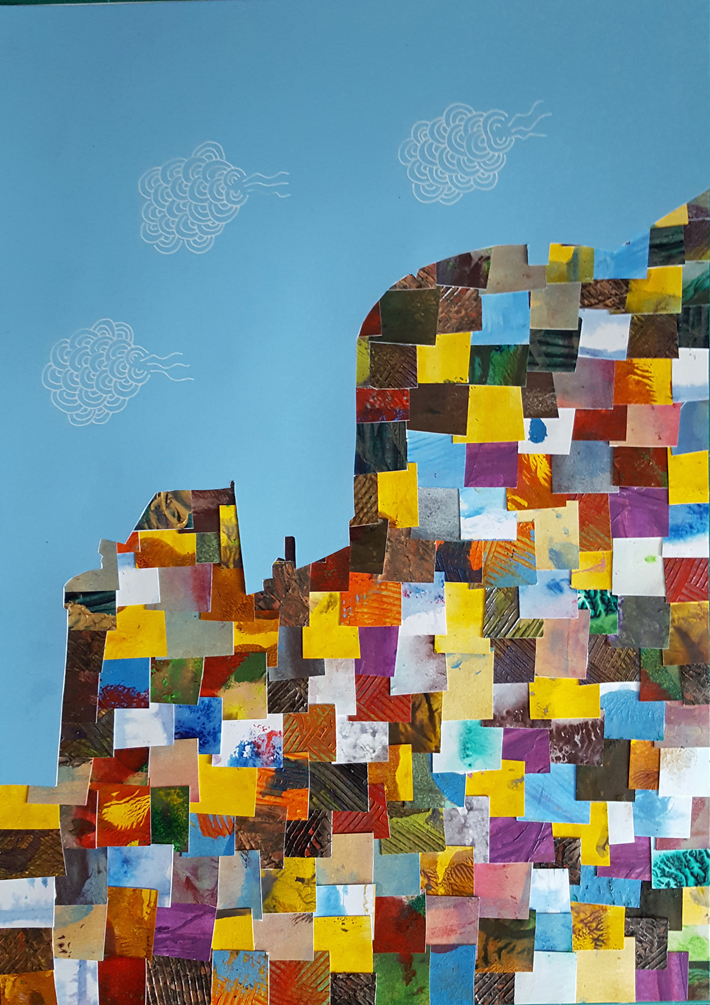 Windsor Castle: Winds of change. Collage using small sections from my past "failed" paintings.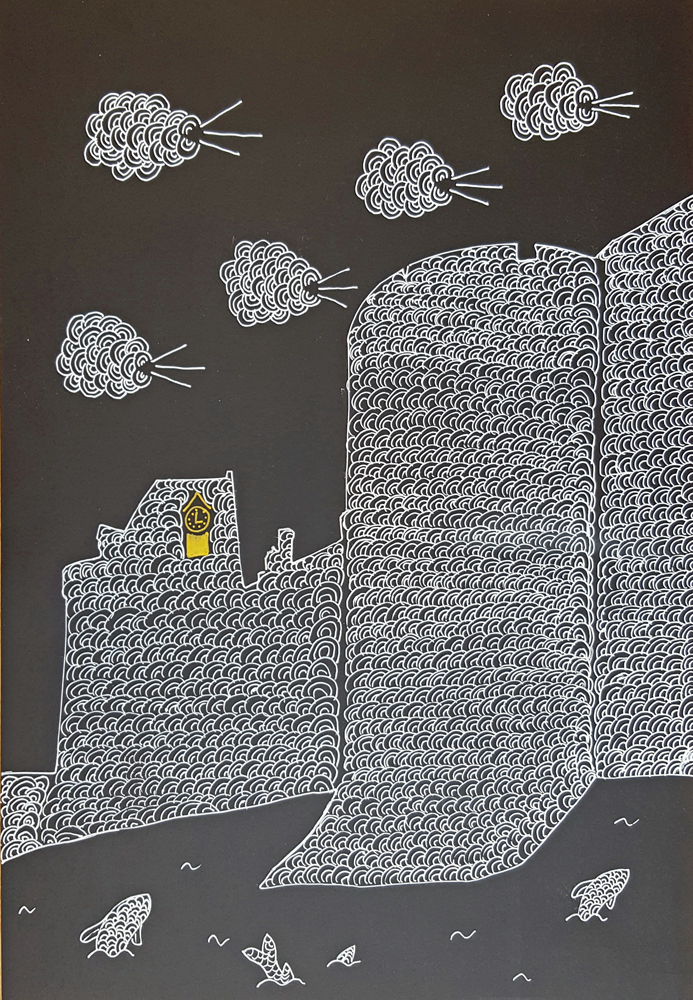 Windsor Castle: In gel pen on black card. £55 sold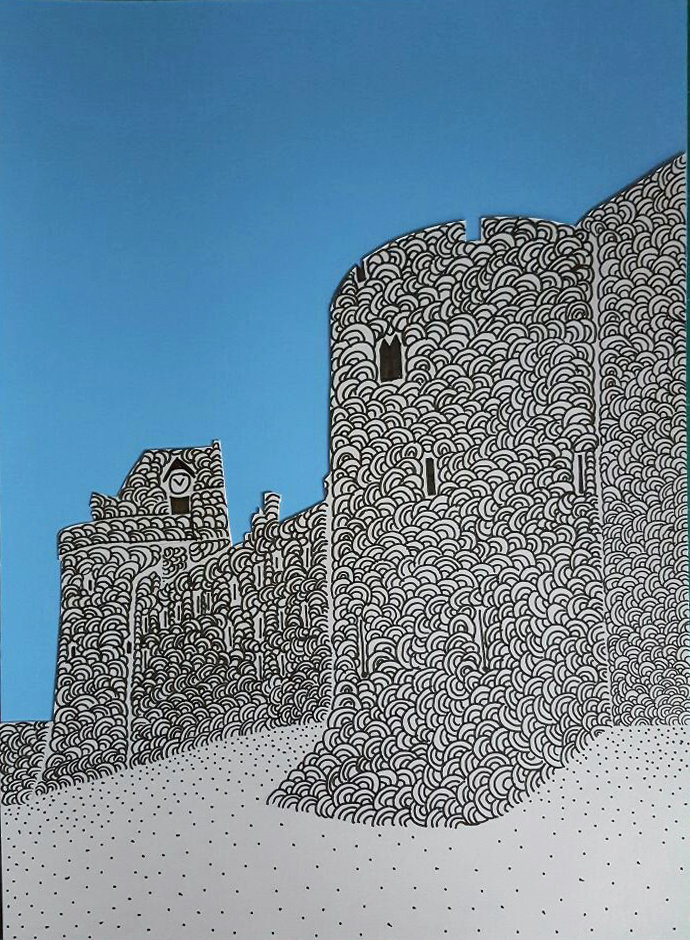 Windsor Castle: Garter Tower looking towards Curfew Tower. Permanent marker pen on card. Now the cover to a book "Windsor Tales"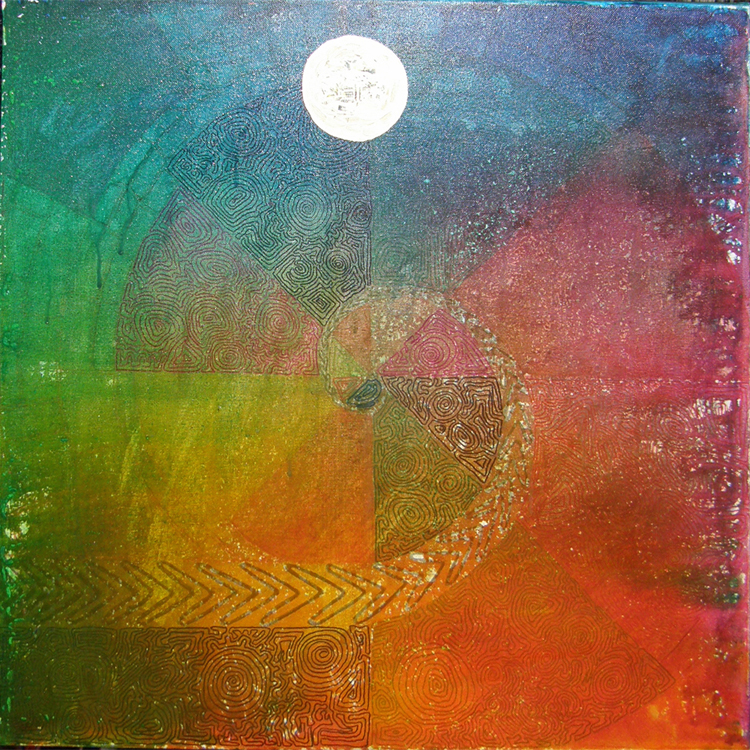 " Night is the time for weird dreams" Layered paintings in acrylic inks and other stuff 60cm x 60cm (Sold)
"Dreams of conflict" Layered paintings in acrylic inks on canvas 60cm x 60cm £60